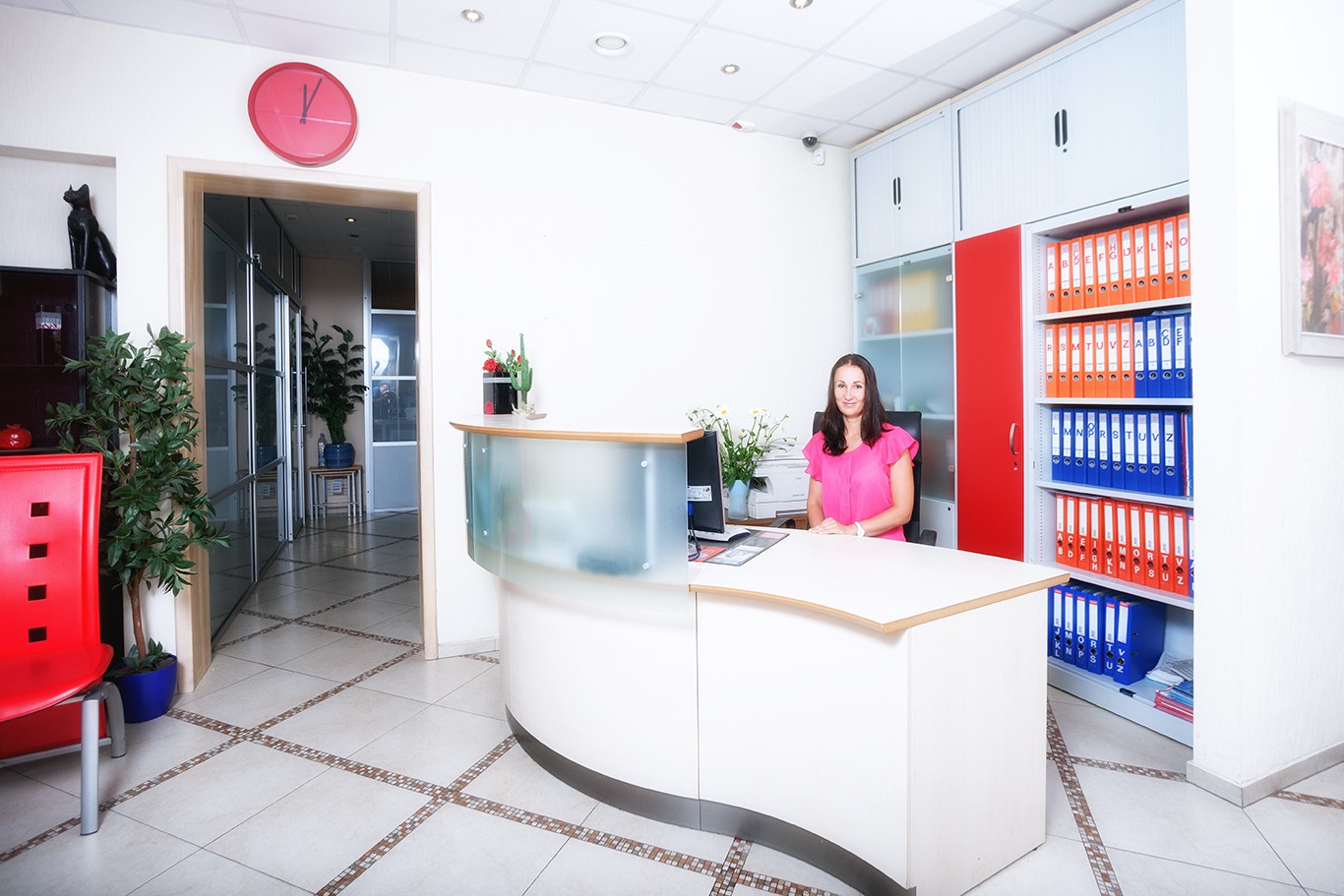 DEAR PATIENTS,
Dental implantation is currently the best and most sparing method for replacing missing teeth, which began more than 40 years ago. If the parameters of your jaw bone are suitable or can be adapted for implantation, I would advise you to use this opportunity.
 To assess your situation and plan our further work, please get an appointment for a consultation.
 The main profile of our dental clinic is dental implantology. Our aim and motto are implantation from A to Z by one specialist, which gives a number of advantages to our patient (see the section of the main page "WHY SHOULD YOU UNDERGO DENTAL IMPLANTATIONЦрн IN OUR CLINIC?").
 Our clinic has developed close cooperation with many dental clinics in Riga and all over Latvia. If you are referred to our clinic by a doctor who works in prosthetics, then you can continue the prosthetic implantation stage with this specialist.
 If you found us on your own, we work based on the principle "Implantation from A to Z", i.e. a complete course of treatment from tooth extraction to a new tooth on the implant.  In case you want to continue prosthetic works after implantation with your doctor who is carries out prosthetic works on implants – this is your free choice. We respect your loyalty to your treating doctor!
WHY SHOULD YOU UNDERGO DENTAL IMPLANTATION IN OUR CLINIC?
Our most significant advantages: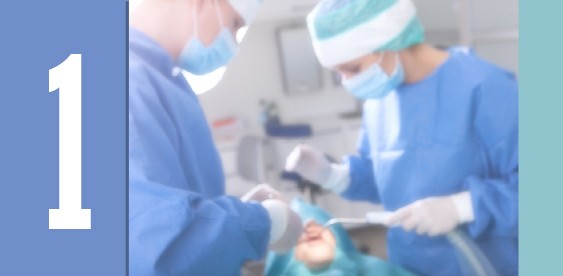 IMPLANTATION IS CARRIED OUT BY A DENTIST, CERTIFIED MAXILLO-FACIAL SURGEON, IMPLANTOLOGIST
Regular daily work in the field of implantology enables the doctor to perform more professional work and insert the implant into the jaw bone three-dimensionally precisely! If necessary, after a preliminary evaluation, we also prepare the jaw bone for implantation, restoring the jaw bone volume (sinus lifting, bone blocks, split osteotomy, bone contouring, etc.).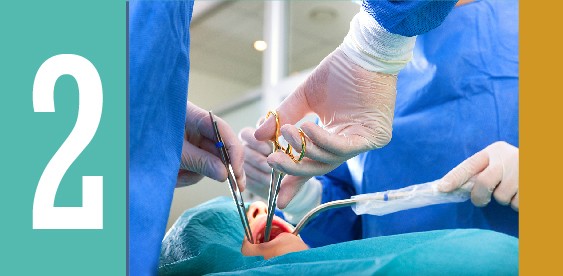 Dental implantology from A to Z
The surgeon and dental prosthetist in one person look at the stages of implantology and the planned result in a comprehensive way, considering them as a whole. The surgeon should look "through the eyes of a dental prosthetist" even at the stage of implant insertion. This is necessary to precisely establish the distance between the implants and teeth, parallelism, inclination (direction) of the implants towards the adjacent teeth and teeth of the opposite bite. The depth of implant insertion in the jaw bone should be considered, depending on the anatomical features of the adjacent teeth and thickness of the gum, and other factors. The whole dental implantology consists of nuances!   "NUANCES" = COMFORT AND AESTHETICS OF TEETH!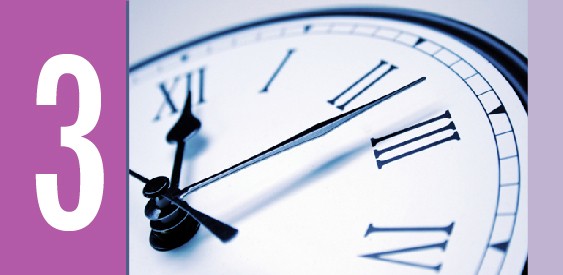 The work with one specialist saves the patient's time.
The work with one specialist saves the patient's time. Individual stages of dental implantology associated with surgical manipulations and prosthetic works can be combined means that there will be fewer visits and manipulations! Treatment is carried out in one place!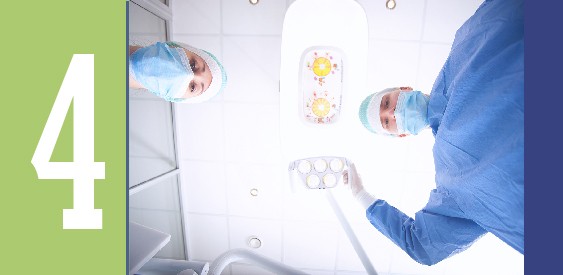 One doctor means complete, undivided responsibility.
A doctor who applies his individual approach and treats his patient starting from implantation planning to the completion of works, assumes full responsibility for the result of the work. I am interested in offering my patients and working only and exclusively with the most well-known brands of dental implants tested for a long time (P.S. There are about 30 implant systems in Latvia, and about 2,000 types of dental implant systems all over the world!) Their design, quality and material stability can vary significantly!). The course of the surgery and prosthetic works is recorded. Our patients receive "Implant Warranty Card" after completion of the works. An important point is that we have close cooperation with the best dental laboratories.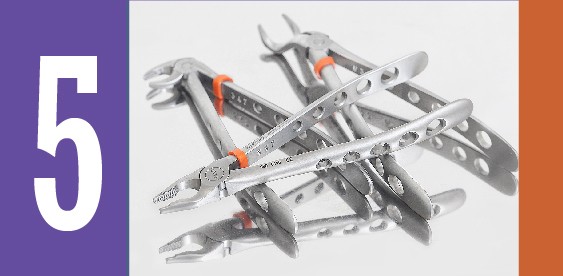 In-depth professional medical training (16 years) and practical experience.
Doctor's qualification (6 years); dentist's qualification (5 years); maxillo-facial surgeon's qualification (5 years). Before opening the private clinic, he worked in the Emergency Medical Service, the Centre for Dentistry and Facial Surgery, the Institute of Dentistry of RSU, where he taught the students of the Faculty of Dentistry. Author of scientific research papers "Evaluation of dental implant life quality indicators and associated factors", "Criteria for success of front teeth implants and late results". Underwent training in international implantology clinics. Participates in local and international conferences, courses, seminars every year. Follows practical and technical innovations in the field of dental implantology, which are purposefully introduced into practice.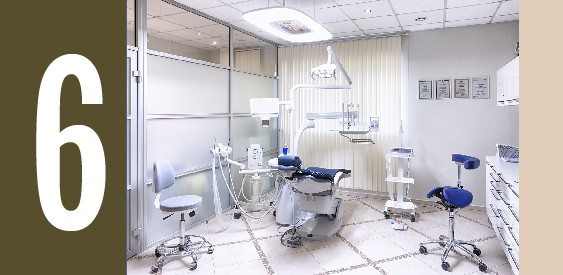 High-tech medical equipment and implantology devices, the most advanced tools!
Your implantologist does not attend another clinic to give consultations and operate you, but does it in specialised implantology clinic – in a familiar environment, in a free atmosphere, with the most modern equipment and tools that are always in place. These factors along with highly qualified support personnel in dental implantology are important to ensure the highest quality level of dental implantation!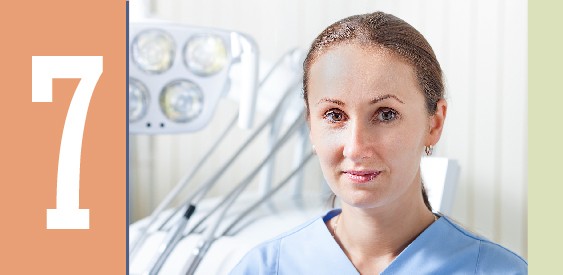 We are fluent in Latvian, Russian and English.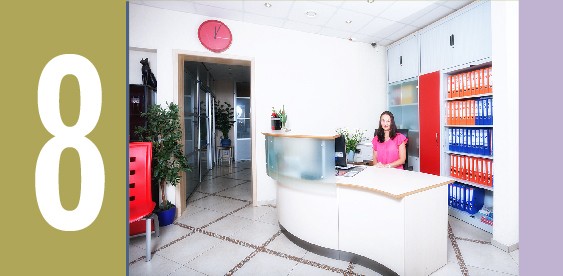 We are enthusiasts of our work!!! 🙂
GET AN APPOINTMENT FOR CONSULTATION
To assess your situation and plan our further work, please get an appointment for a consultation.
We recommend getting an appointment by phone! It will allow us to plan the consultation time, its duration and other nuances more precisely.